Would you believe that this place offers unique places? This is our first time to visit a province that's part of ARMM (Autonomous Region in Muslim Mindanao).
I wouldn't believe it at first but when I saw the Pink Mosque of Datu Saudi Ampatuan, Masjid Abpi of Datu Odin Sinsuat, and Blue Lagoon of Margues, Datu Odin Sinsuat we are in awe moment!
It was Saturday and timely market day of Dalican, Datu Odin Sinsuat and we have witnessed the Maguindanaon trading day.
Market Day is Saturday and Tuesday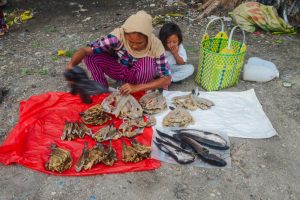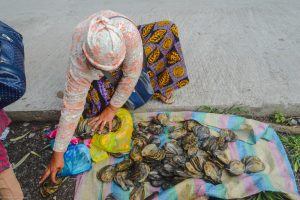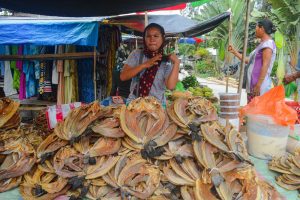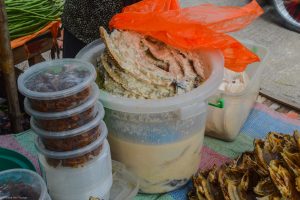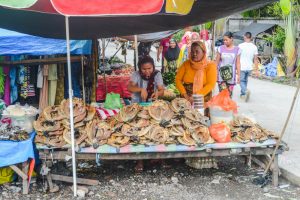 MOSQUE

The Masjid Dimaukom or Pink Mosque is a mosque in Datu Saudi Ampatuan, Maguindanao, Philippines. The mosque's construction was financed by Datu Saudi Ampatuan Mayor, Samsodin Dimaukon.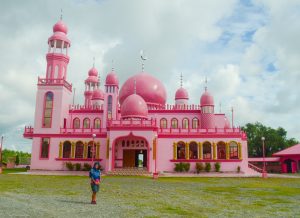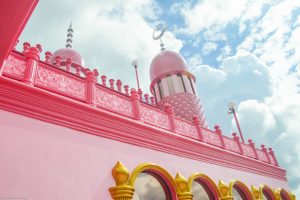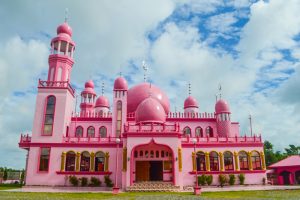 Masjid ABPI (The White Mosque) Located on Datu Odin Sinsuat, Maguindanao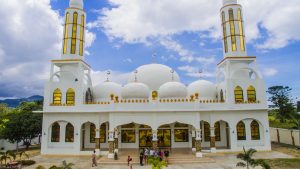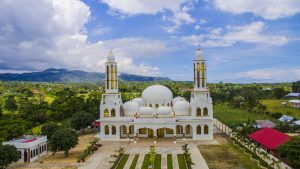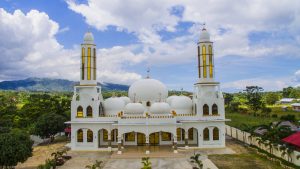 FOOD
Traditional Delicacies of Maguindanao
Such as the Pastil, Chicken Kagikit, Pancit ng Penpen, Special Tipas, Duldul and many more..
How to get to Maguindanao?
Fly from MANILA TO:
 From General Santos
(Php 300 Husky Bus this fare is until Cotabato City)
Just Ride a bus bound for Cotabato City in Bulaong Terminal.
(First Trip 4am)
 From Cotabato
(Not sure about this one maybe Php100 – Php150)
Ask the conductor to drop you off  in the front of Municipal Hall of Datu Saudi Ampatuan town)
No fees to be collected it.
Just respect the place and make sure to ask the caretaker if it's ok to take a photo of the mosque.
Girls wear your sarong in your head upon entering.
Observed proper DRESS code no to sexy short and sleeveless