Pre-departure must do list:

✔ Download "Cebu" Map offline on your smartphone (Google Maps)
Trust me you will need it!

✔ Check-in on your mobile phone then print it out in NAIA Terminal 4

Day 0 and Day 1
How to Get out of the airport without taking a taxi?
After leaving the domestic arrival area… Cross the road and go straight to your left and look for the International departure after that look for multicab on the area and ask the driver to drop you off to Starbucks Marina Mall from here just down the road you can ride to the highway and another multicab to your desired destination (just ask around) locals seems to be friendly.
Check the schedule first (25 pesos only) drop off SM City Cebu then from SM take multicab or van to your destination.
After taking several multicab rides (About 4 Multicabs) We arrived at Larsian around 10:45pm Ihaw ihaw Place (Price ranges as low as 5 pesos per stick and up)
Dinner in Larsian — Php 320 good for 2 persons.
Try the longganiza (Puso cost 5 pesos it's a rice wrapped in leaves)

Larsian to South Bus Terminal — Php 7 (Multicab will drop you off in the intersection from Fuente Osmeña from there you will just need to do a 5 minute walk).

We wait around 30 minutes for the bus to arrive, Luckily there's a bus that will be leaving at 1am. Hop on a bus with a sign
Bato Via Barili.

Terminal to Badian – Php 116 (Travel Time around 2 and half hours) after several stops.
We bought snacks and supplies in 7/11 at badian town proper Snacks and Supplies for the rest of the trip — Php 140

Kuya Raymund pick us up and drop as off to Nanay Dolor Homestay (Her House is so Cozy!) We Love it! (Rest for a bit. It's already 4:00am) Woke up around 7am.
We Avail the package of Kuya

Raymund Gaudiano Sande

( 09151392249 / 09326079016 )

Referred by DIY Travel Philippines people.

(For me it's way cheaper compared if we go full DIY style because we are only 2 and waiting for the bus or multicab that will pass by can be hassle and can eat most of your time)

Php 5400/person min. of 2 **2 night homestay accommodation **Activity Transfers (BADIAN-OSLOB-MOALBOAL-DALAGUETE) **1 meal served after canyoneering

7:30am – Call time / Pick-up time

7:30am – 9:00am – Travel to Oslob

9:00am – 9:30am – WHALESHARK SWIMMING

9:30am – 11:30am – SUMILON ISLAND HOPPING

11:30am – 11:45am – Travel going to Tumalog

11:45am -12:30nn – Tumalog Falls (This is replaced by Binalayan Falls) Why? That time there's no water in the falls 😀

1:30pm – 2:30pm – Travel to Mainit Spring

2:30pm – 3:30pm – Mainit Spring (Literally stay for 5 minutes hahaha!)

3:30pm – 5:00pm – Travel to Osmena Peak

5:00pm – 5:45pm – Osmena Peak

6:00pm – 7:30pm – Travel back to Badian

6:30am – Call time / Pick up time

7:00am – 12:nn – FULL Canyoneering (Entrance to Kanla-ob to Kawasan Falls)

* Fee for Drop off ride to Kanlaob Alegria

* Entrance fee (Kanla-ob Alegria)

* Exit Fee (Kawasan Falls)

* Canyoneering gears (Vest and helmet)

12:30nn – 1:00pm – Travel to Moalboal

1:30pm – 5:30pm – Pescador Island Hopping

* Pescador Island, Turtles area and Sardines

PS: Advantage if you are traveling with a group it would be cheaper 😀
Unfortunately the multicab broke haha! (So yeah we wasted our time there to wait for the replacement but it's fine)
Travel time to Badian to Oslob i think it took as around 2 hours? (So we arrived before noon time it was scorching hot! and the waves are so high haha! The 30 minutes swim with the Whale Shark is already very tiring. (i think because of the heat and the large waves)
The Whale Shark's are sooooo big! (it was scary at first but then again they are kinda cute) haha!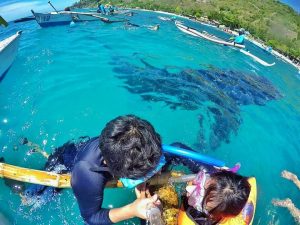 After swimming with the whale shark we then proceed to the beautiful Sumilon island sandbar. 15 minutes away from the whale shark area via boat (We spent 1 hour i guess on this place after several photo-ops)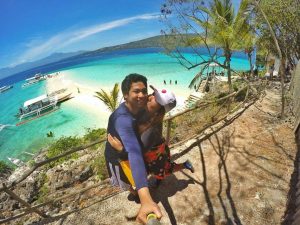 Lunch at Carinderia near the Briefing Area — Php 230 for 2 persons 
Travel to the
Binalayan Falls
so my boyfriend did his first cliff jump here and he was so happy.
The look on his face priceless. Fast forward all of us was worried that we can't make it to the sunset in Osmeña Peak as it's already 4pm that time and travel time to Dalaguete is about an hour? (Roughly Estimate).
We just quickly stop by at the 
Mainit hot Spring
for 5 minutes. Then Transfer to a Van that will take us to the peak (1 hour and 30 minutes i guess).
Thanks to our driver who drive us super fast just to make it on time haha! Finally, we arrived at
Osmeña peak
and it was so cold in the area. (We trek for around 30 minutes i guess) others do it at 15 minutes. Of course, I don't do cardio so it took me more haha!) and that i witness the beautiful sunset i have ever experienced so far.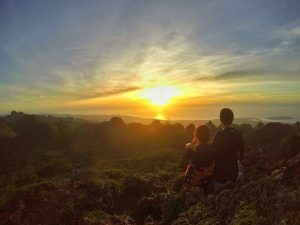 Dinner on Nanay Dolor's Home stay (First Time to Stay on a home-stay i must say we are impress the hospitality Nanay dolor , Her family and her helper made us felt we are home far away from home).
We woke up early in the morning for our canyoneering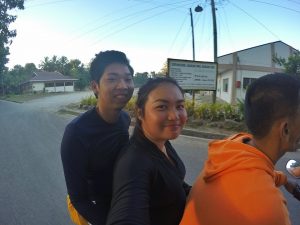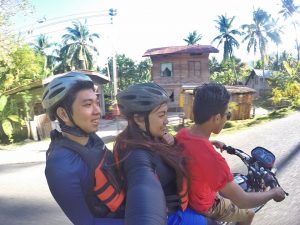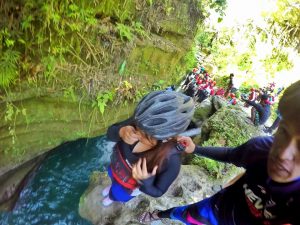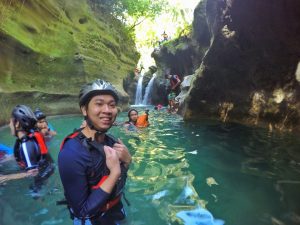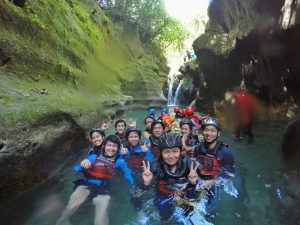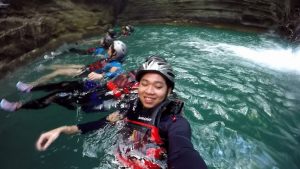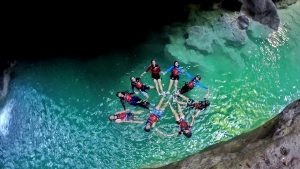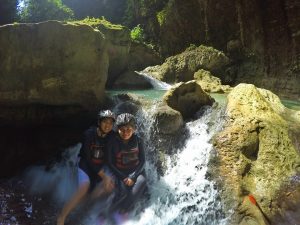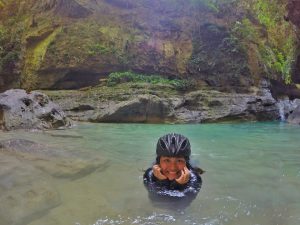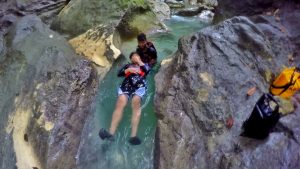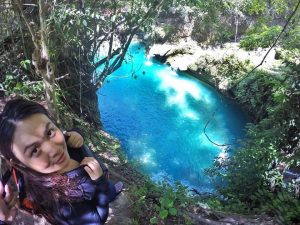 . . .
After 3 to 4 hours we finally reach the end the
Kawasan Falls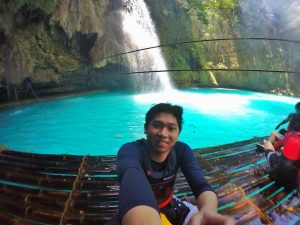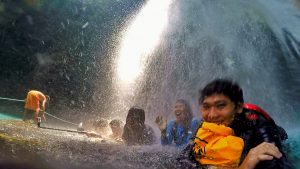 Balsa cost Php 55 each as we are 9 in the raft.
I am having a hard time to walk after this activity so we took a Habal habal (Php 50 per pax) to the main jump off point (If we walk i think it will be a 20 minutes walk). Took some pink ice drops to stop the bleeding of my gums. We then travel to Moalboal for some lunch which is included to the package.(I forgot the restaurant name but it was so goood!) Unfortunately due to my injury i can't snorkle booohoooo! 🙁 So i just stayed to the boat through out the island hopping experience but i able to see from a far some sea turtles!
After that very tiring day we pack our bags and sleep early as we need to get back to cebu city before noon time.
Woke up early to bid goodbye to Nanay Dolor's Homestay and to the people behind it! 🙂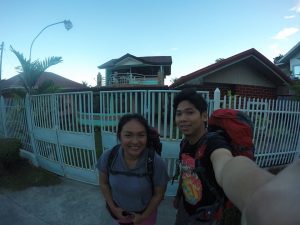 Instead of walking because of my injury we had to take a "Sicad" = Side Car to the highway. From there we hail a Ceres Bus going to Cebu (Travel time 3 hours) plus the traffic, stop over etc..
From Badian to Cebu City- Php 117 (We arrived at around noon time it was a super sunny and hot day)
South Bus Terminal to Europa Bed and breakfast – Php 7 We are suppose to check-in at the Pillows Hotel as it's the #1 recommended hotel of tripadvisor but beside this place there's a inn which seems to be much cheaper so we inquire and got the room for Php 850 for overnight stay. Which is much cheaper compared to the Php1800 pillow hotel but will definitely check them out the next time we get back to cebu city 😀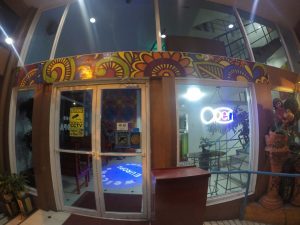 We rest for a bit and get out to have a lunch we open google map and we saw that we are near to the famous Zubuchon (Must try Kamias Shake) The Lechon? Uhmmm It's okay… haha!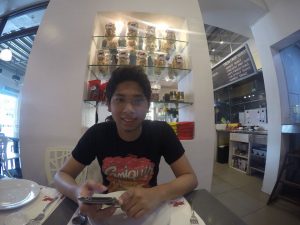 As i wanted to check out the famous sirao flower farm from here (Mango Square) Fuente Osmena to JY Square Mall — (Take a Lahug Multicab) – Php 7 If only i don't have injury we would do the DIY walking tour in cebu! :(( (So that's another reason to get back to Cebu!) From JY Square Mall ride a habal-habal (30-40minutes) for Php 200 per pax roundtrip and add Php 30 or 20 pesos for entrance (It's not a good time when we went there as there's only few flowers left) We roughly spend 30 minutes in this place.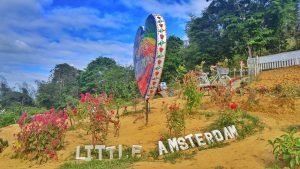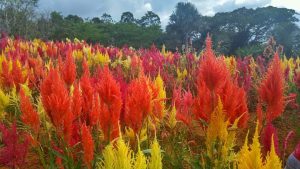 From JY square mall to SM Cebu City just to kill time and chill and bought some dinner which we didn't ate by the way 😛
From SM Cebu to Europa Bed and Breakfast — Php 7
Check out early and take a taxi to airport — Php 100 per pax as it was a metered taxi.
And we were blessed to transferred to earlier flight instead the 10am! (this flight had been changed from 12pm to 4:30pm to 7:30pm (
we don't want this flight as we both have work early the next day and the afternoon flights are prone for delays…as in..long hours of delay!
) to 10:30am (but this flight have been cancelled) so the final departure time is 8:30am! 🙂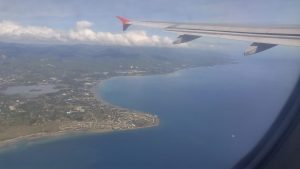 Additional Tip based on our experience:
– Take the earliest departure time if i where you or else you will experience 3 to 4 hours delay!
– It is a must to be at least 2-3 hours before your departure time at the airport as the flights can be cancel/changes anytime so you can demand an earlier flight.
– If you don't have time to shop pasalubong just shop at SM Cebu 😀
– No Terminal Fee on Cebu City! 😀