This 2018 If you are looking for new place to satisfy your korean cravings and love everything about unlimited . Seoulgyupsal is Located at the heart of Quezon City. They offer affordable in other words SULIT! Tasty korean grilled meats.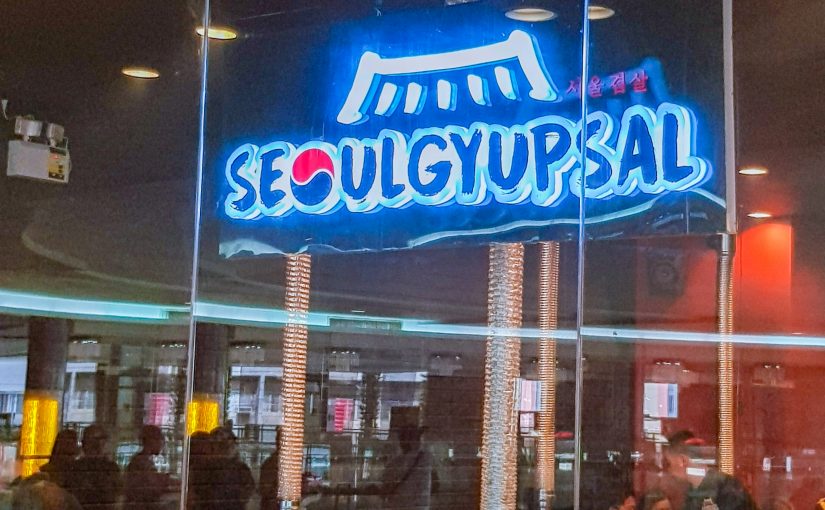 Date Budget: Php 399 - Php 499 per pax.

(UNLIMITED 1)
📌Weekday Lunch - Php399
📌Weekday Dinner/Weekend Lunch/Dinner - Php449

(UNLIMITED 2)
📌Weekday Lunch - Php449
📌Weekday Dinner/Weekend Lunch/Dinner - Php499
Location: 2F Z Square Banawe Ave. Cor. Del Monte, Quezon City Open from 11 am to 2 am daily
My personal fav is the Yangnum Beef  it's soft and tender i think i ordered 2 plates just for that meat. Darelle's favorite meat is the Dak Galbi Korean Spicy Chicken. It was about the right amount of spiciness he likes.
They have 10 different types of meat
✅Samgyupsal
✅Spicy Samgyupsal
✅Yangnum Samgyupsal
✅Daepae 
✅Yangnum Dak Galbi 
✅Dak Galbi Korean Spicy Chicken
✅Yangnum Beef
✅Woo Samgyup
✅Bulgogi
✅Spicy Beef
Did you also know that the Japchae is also included on the side dish? Yes that stir-fried korean noodles and you can order that unlimited!
Strictly no leftovers (Both Uncooked/Cooked Meat) Leftover charge: Php 200 Per Plate.*Eat what you can please.
No Take Out
Rate for Kids 1-4 years old – FREE 😍
 5 – 10 years old – (Half of the regular rate) 11 years old and above it's regular rate.