No doubt Palawan hailed one of the best island by Condé Nast Traveler Magazine. We filipinos are very proud of this recognition. But have you been here? The question is can you afford it? .. Of Course! Contrary to the people saying coron is so expensive bla blah.. yadah yadah..
Coron is the third-largest island in the Calamian Islands in northern Palawan in the Philippines. The island is part of the larger municipality of the same name. (Yep i google it.)
Would you believe we spent around Php7K each or less for amazing 5 days and four nights vacationing and every cent we spent in this place is definitely worth it. Some backpackers did it way cheaper. But then again it all boils down depending how frugal you are. You may opted to just stick your plan budget per meal or splurge every now and then. 
Here's what to see in Coron: (MUST!)
Known as the 'cleanest lake' in the Philippines. There are platforms at the side of the lake and you can definitely what's under the lake.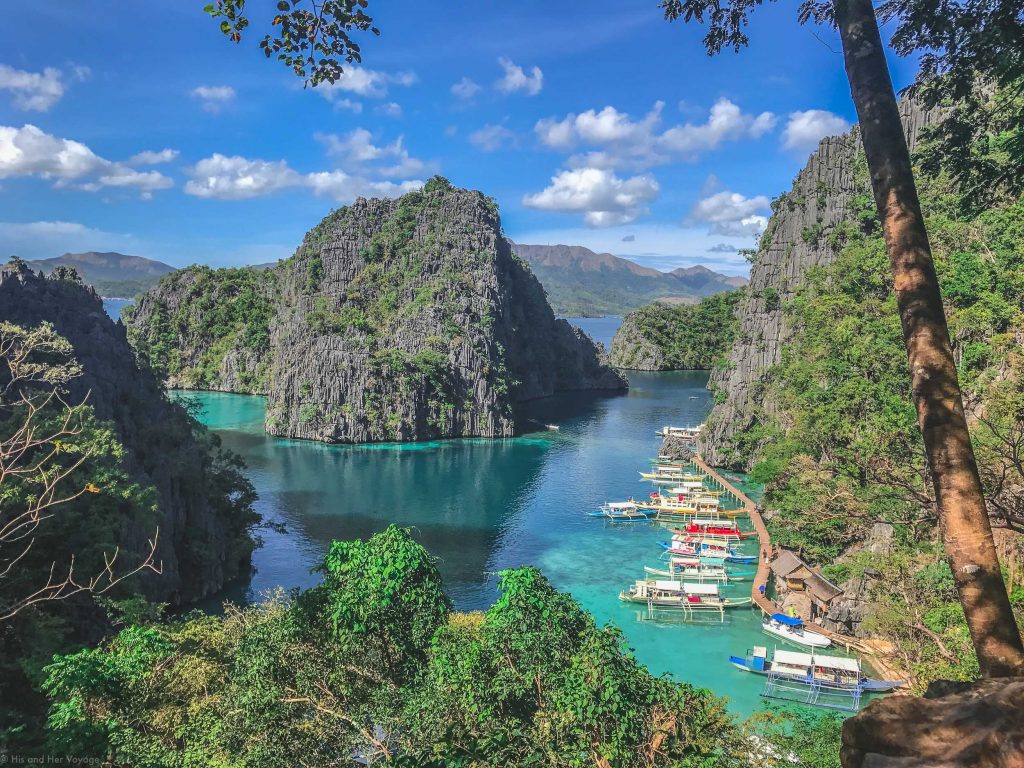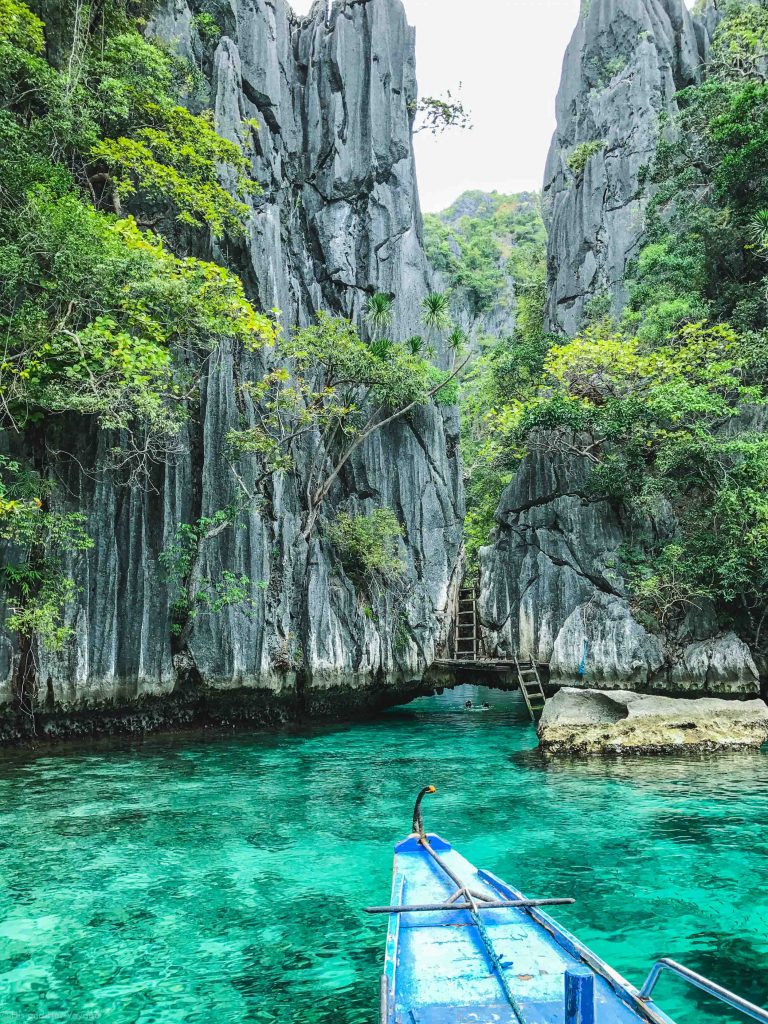 When it's high tide you have to climb up to reach the other lagoon or Swim under the rocks.
Dive in a deep blue sea and touch the Japanese ship wreck. Don't forget to hold your breath hon!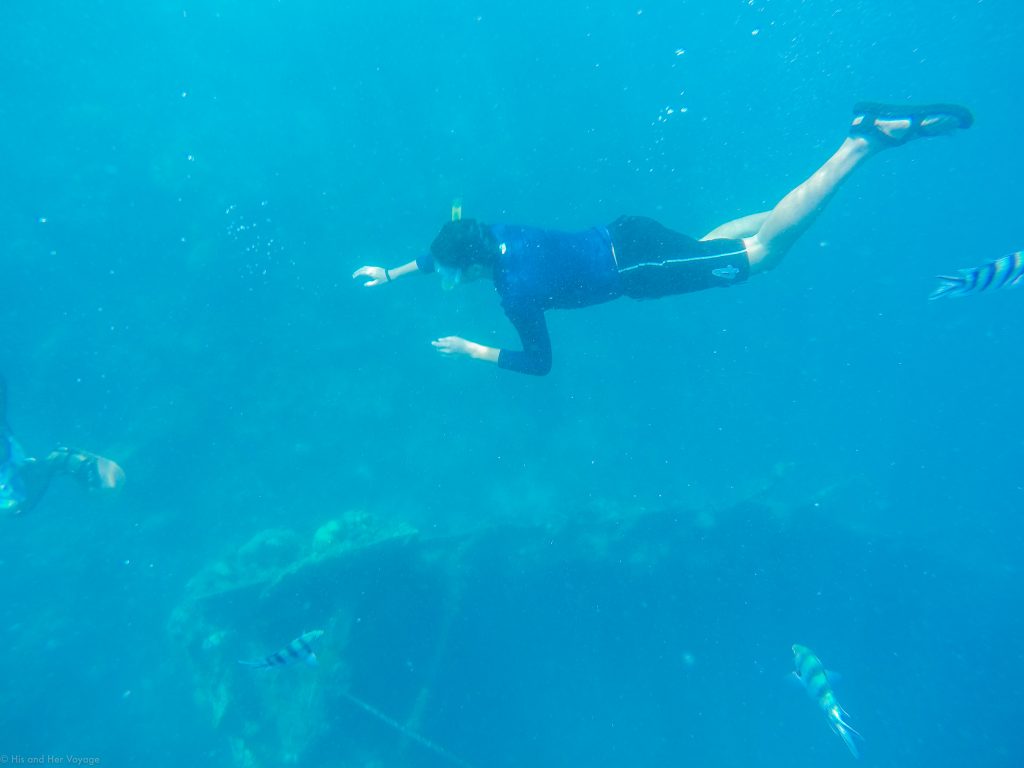 210-meter mountain located at the town of Coron. 742 tiring steps up high but the view will replenish your energy!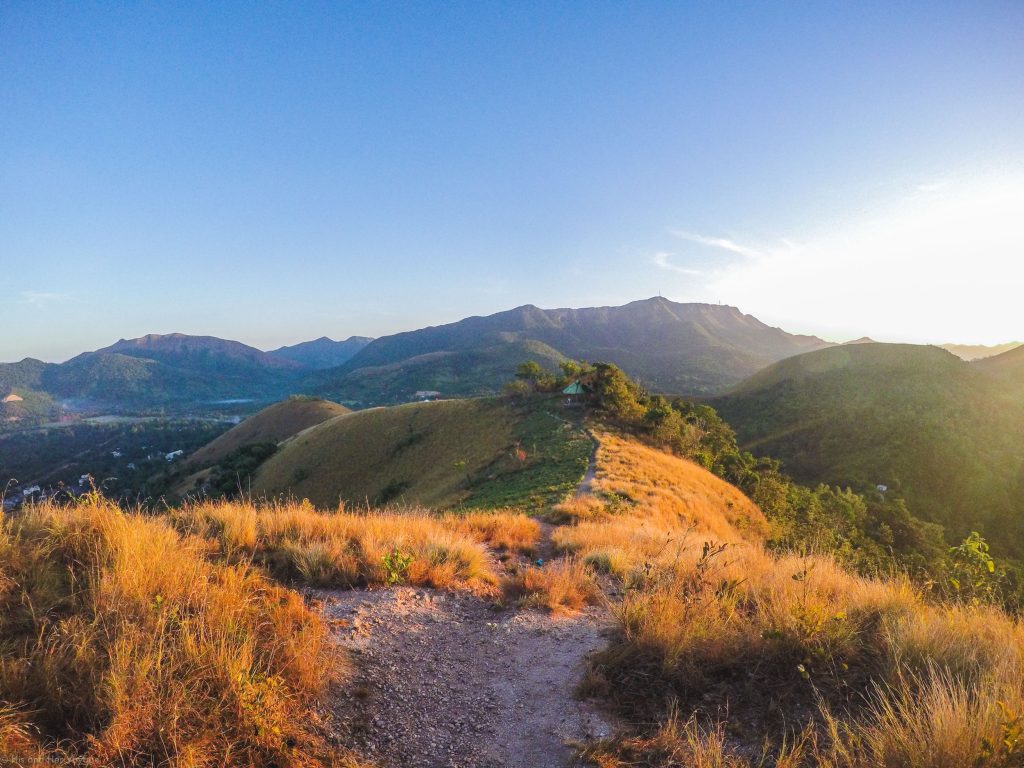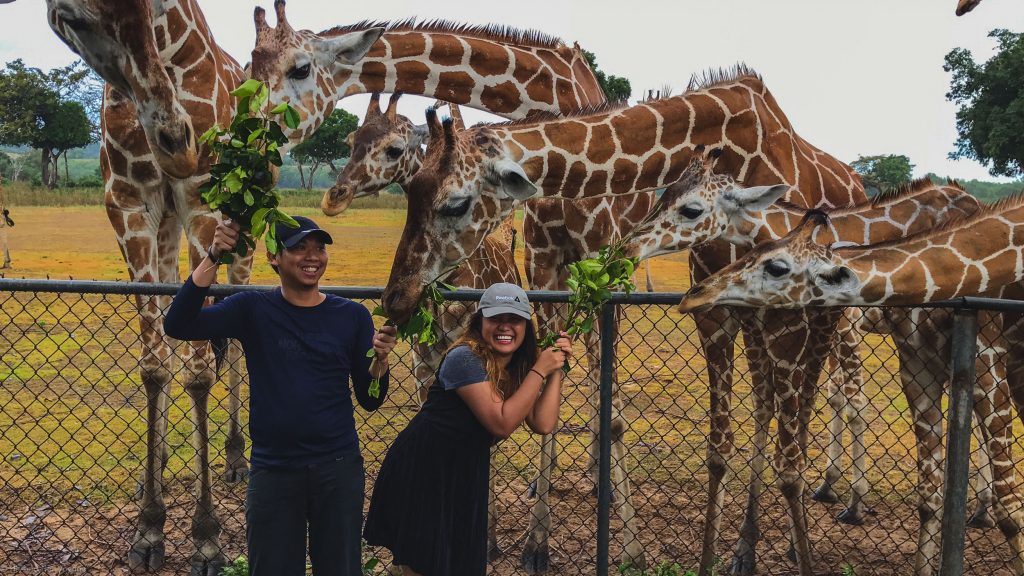 Girraffes! Wild Giraffes! People are at the cage!
No. We didn't stay here but we availed the "Dip and Dine" package that they are offering. Which is btw, they limit it per day.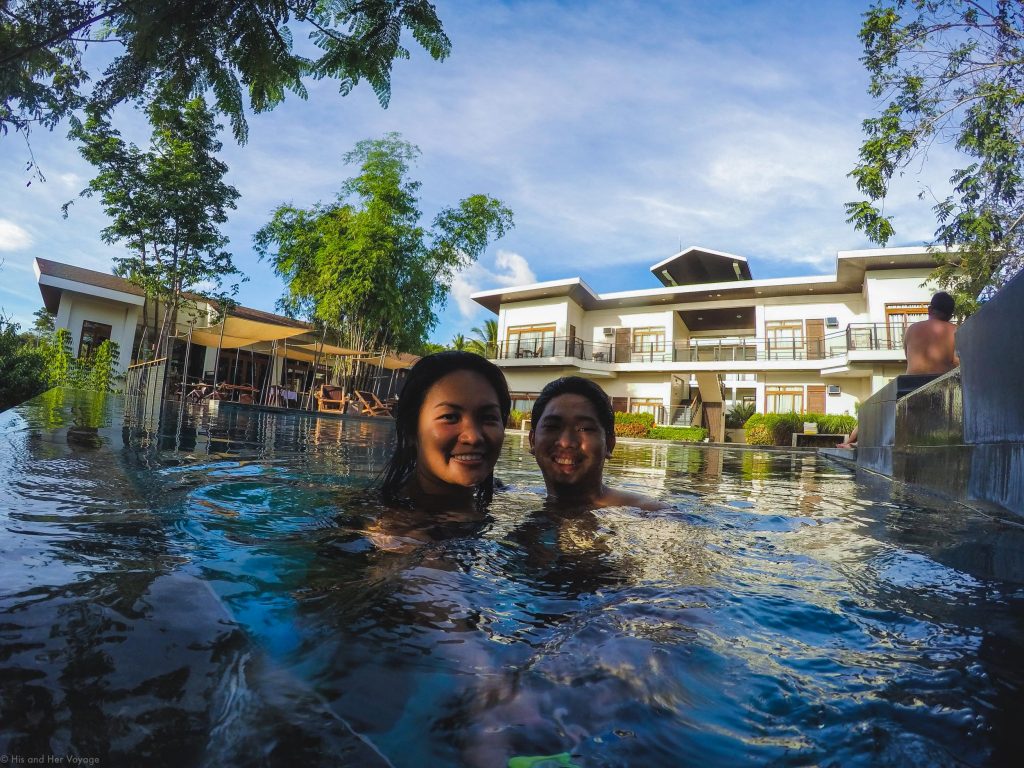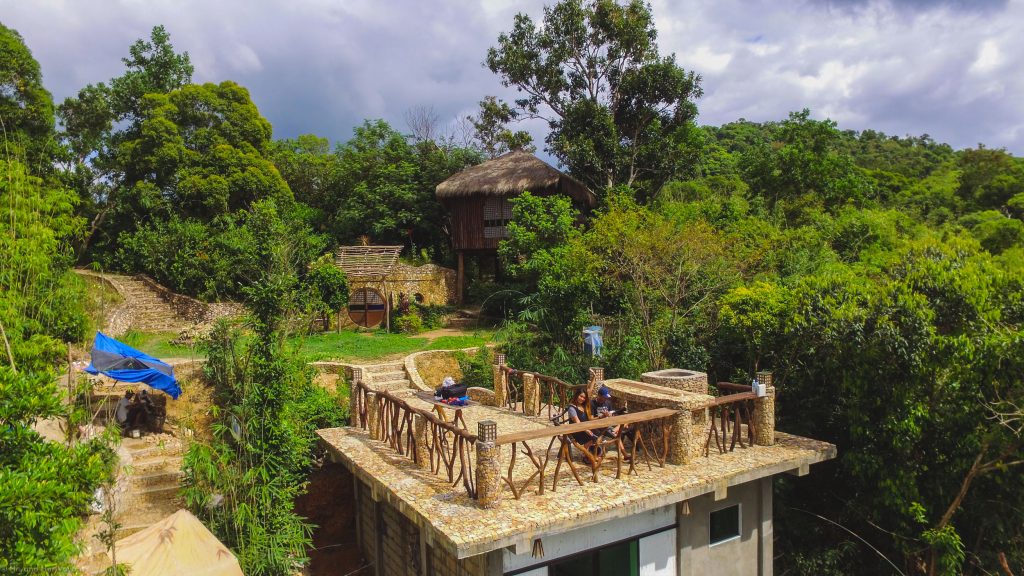 Sanctuaria TreeHouse at Marawi Point
This is actually a resort. Nothing much to see here unless you want to wake up seeing a river, hills and a vast amount of skies. We only took few minutes here, to see what's with the alley full of bushes (coz it's very intriguing)
First stop on Island Escapade Tour, A bright shinny day.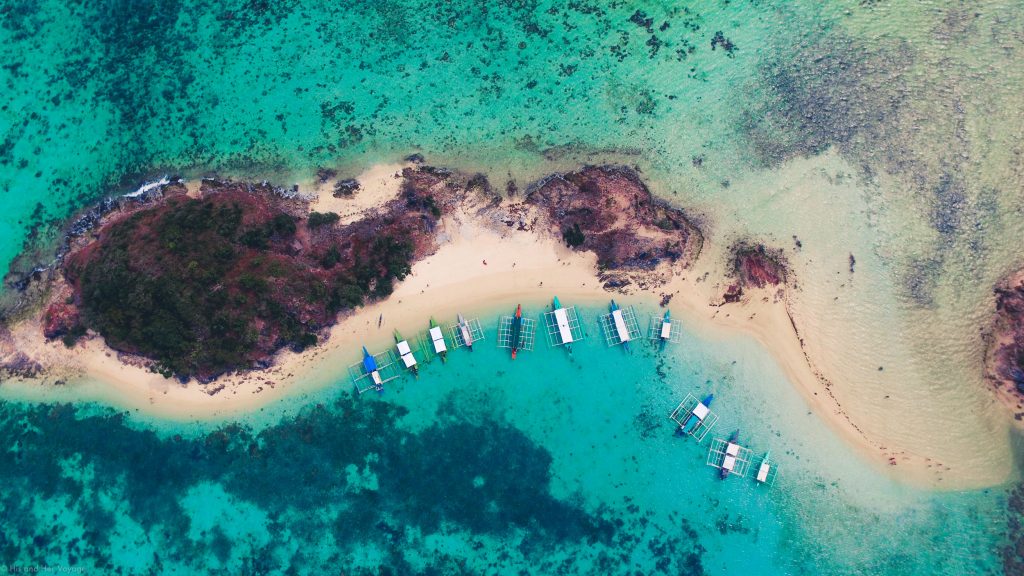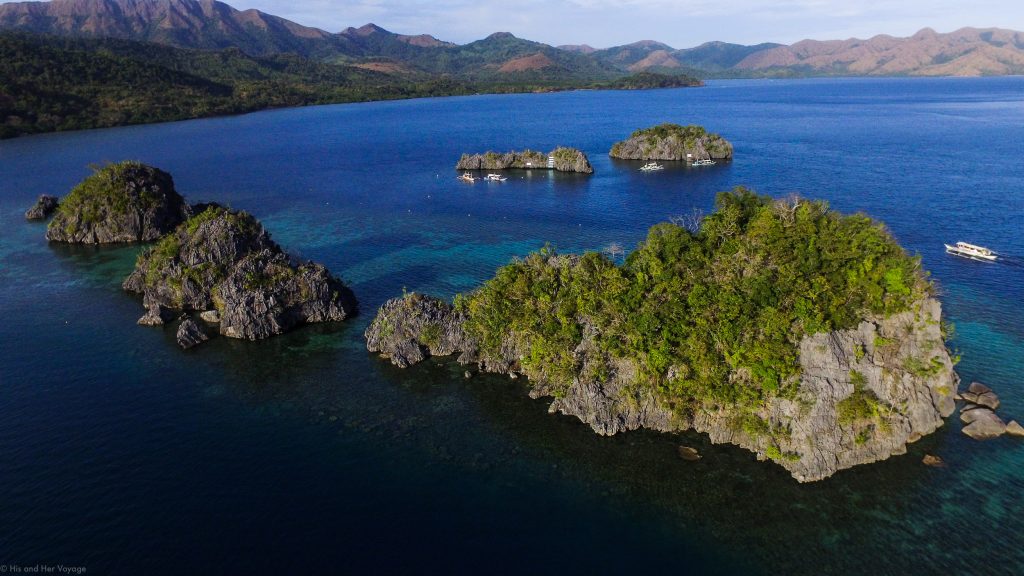 Group of 7 islands, a snorkelling destination during the Coron island hopping tour.
Calm and very quiet beach. Remotely located in Barangay New Busuanga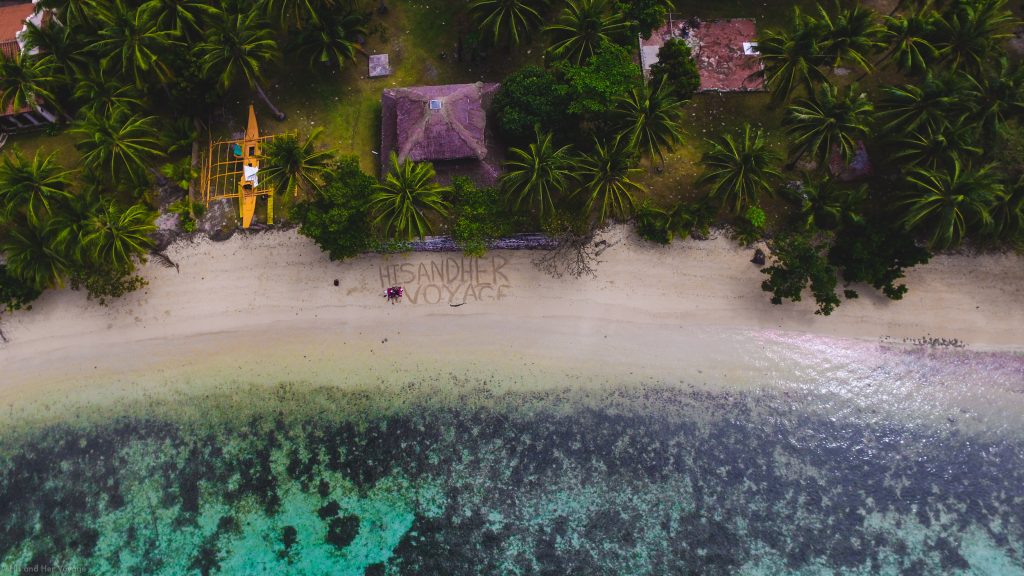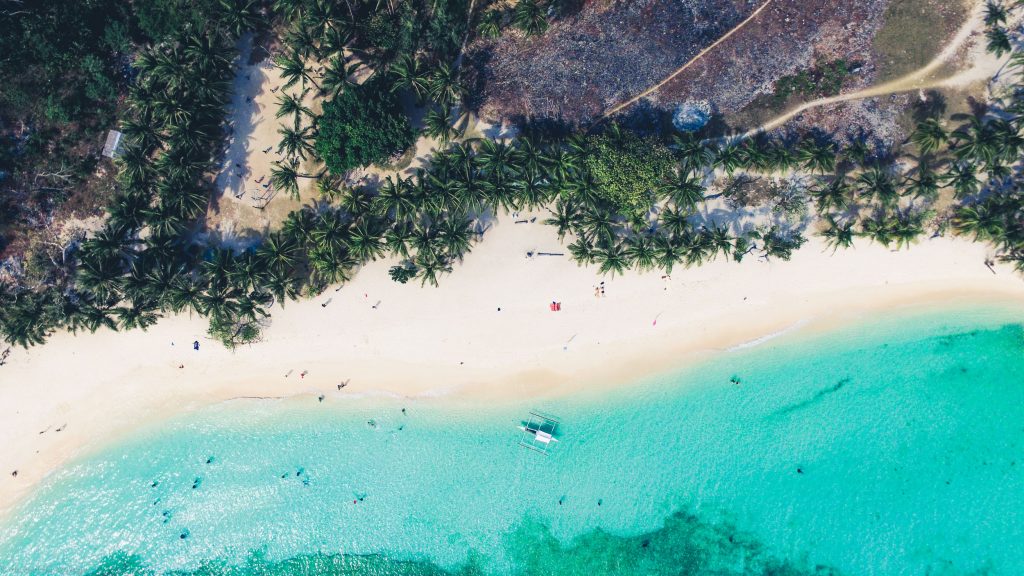 Definitely one of the highlights of the Island Escapade Tour. Powdery white sand, and crystal blue beach its like were in Boracay back in 1980s
Consumed our buffet style lunch at this very photogenic island.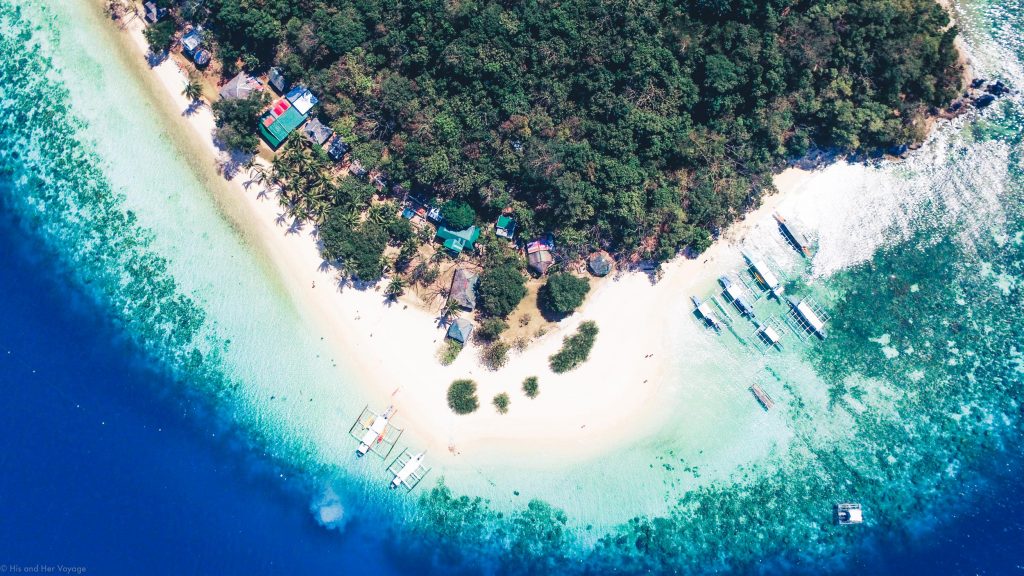 and more places like Sunset Beach, Las Islas de Coral , CYC beach, Concepcion Falls, Malbato Church, Rio Playa, Alaminda Beach, King Fisher Park and Maquinit Hot Spring
You can actually add more depending on your length of stay in Coron. But for us with a limited 5 days of stay that's are only options.
Things you should know before going to Coron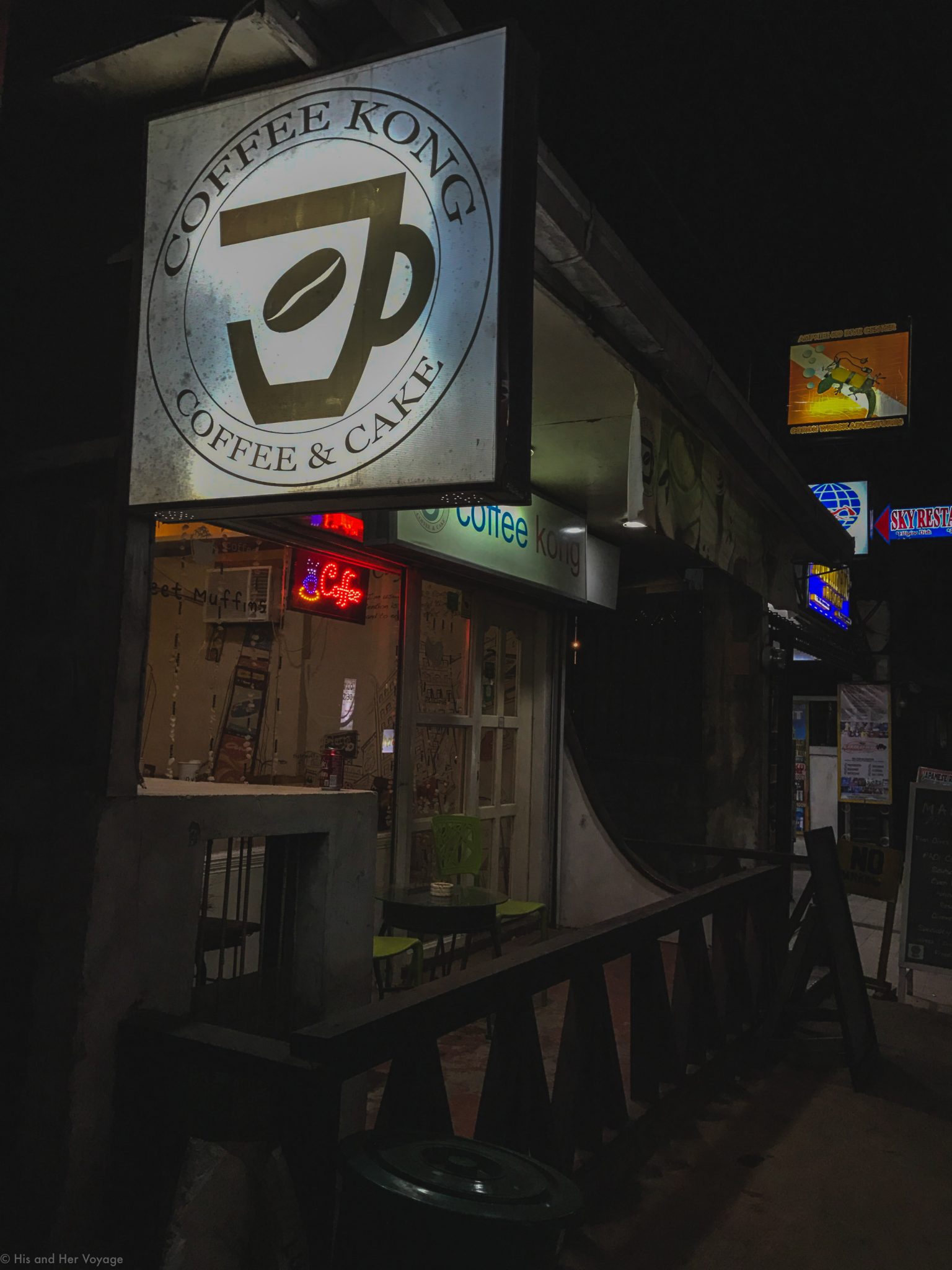 December to April is the best time you can visit you Coron, (April and May are the super peak season). Prices tend to increase a little. We visited Coron on February 2017 and the weather is perfectly good, though we experienced some rain in different parts of the island, we managed to stop and look for shelter every time we encounter a heavy looking clouds that is dropping rain, this actually happened while we're traveling to Calauit. Rain is normal there and not that big of a deal.
Things to do in Coron, Palawan
Coron Tour A
Coron Tour B
Ultimate Tour
Coron Island Escapade
Culion Historical Tour
Reef and Wreck Tours
Calauit Safari by Sea/Land 
Mangrove Kayaking and Nature Park
Wow! that's a lot of tour right? Let me help you choose.
Recommended Coron Packages are Tour A and Tour B
Limited time? (Go for the Ultimate Tour, mix of Tour A's and Tour B's Best) Don't miss the Island Escapade
Calauit Safari is a must! visit the Wild Giraffes.
READ: DIY to Calauit Safari via Motorcycle

Do you love Free Diving/Diving/Snorkeling? Go for Reef and Wreck Tour.
Got some extra time and money? (Go for the Culion Historical Tour)
Ok so how much will you spend in Joining group tours?
Coron Tour B – Destinations: Barracuda Lake Smith Beach Skeleton Wreck Reef Garden Twin Lagoon Inclusions: minibuffet lunch, entrance fees, life vest, tour guides, shelters and drinking water.
Php 1200
Coron Tour D (Reefs and Wrecks) – Destinations: East Tangat Wreck Pass Island Coral Garden Lusong Gunboat Inclusions: minibuffet lunch, entrance fees, snacks, life vest, tour guides, shelters and drinking water.
Php 1300
​
Calauit Safari Tour -Destinations: Calauit Safari Sanctuary Busuanga Town Ocam-Ocam Beach Pamalican Island Inclusions: Breakfast, lunch, entrance fees, tour guides, shelters and drinking water.
Php 2500
​
Price and Inclusions based on JY Travel and Tours Coron that's where we availed our Ultimate Tour and Island Escapade Tour. So you asked, Would we recommend them? YES! Though maybe there are a few comments like they should be strict in time when to depart.
FYI: Coron Tours package and rate are NOT standardized compared to El Nido.
So when you get there, scout for the best price you will see! Read all tour inclusions to be sure.
You can save money if you decide to go walk around Coron town proper instead of availing a Coron Town Tour. i.e Mt Tapyas is walking distance from the main town as well the Lualhati Park.
You can also rent a motorcycle in Angel MotorBike Rental (We highly recommend this) The owner is so nice that he did not charge us even we exceeded the 12-hour rate). He even let us pick up the motorcycle the night before we go to Calauit Safari because we're leaving by 5 am the next day. *Note Gas not included*
Go to Calauit Safari Park then take some side trip, optional if you have extra time. Also before you return the motorcycle to the shop you can stop by and chill at Maquinit Hot Spring to end the day. (we're sure that you'd be tired after the Calauit adventure) Shell out Php200 for that.
Foodtrip in Coron! Let's Eat!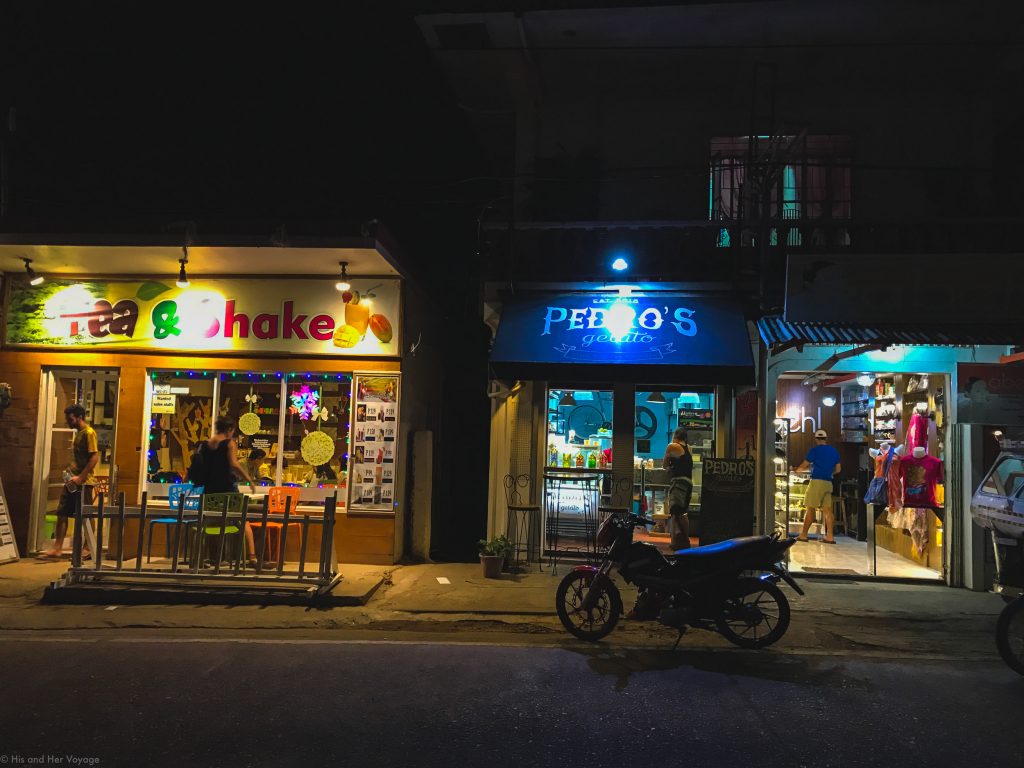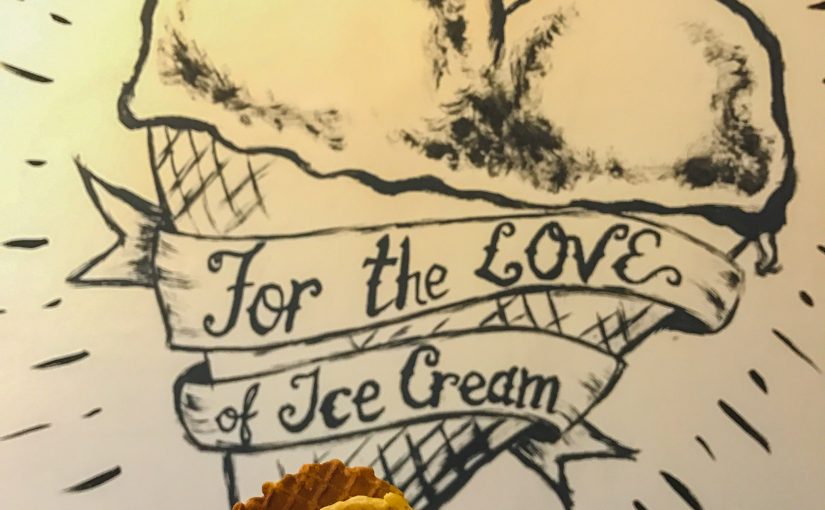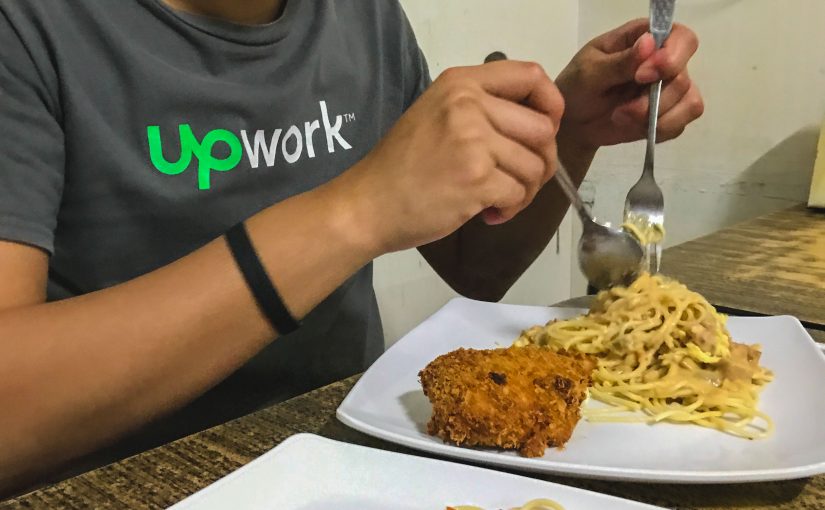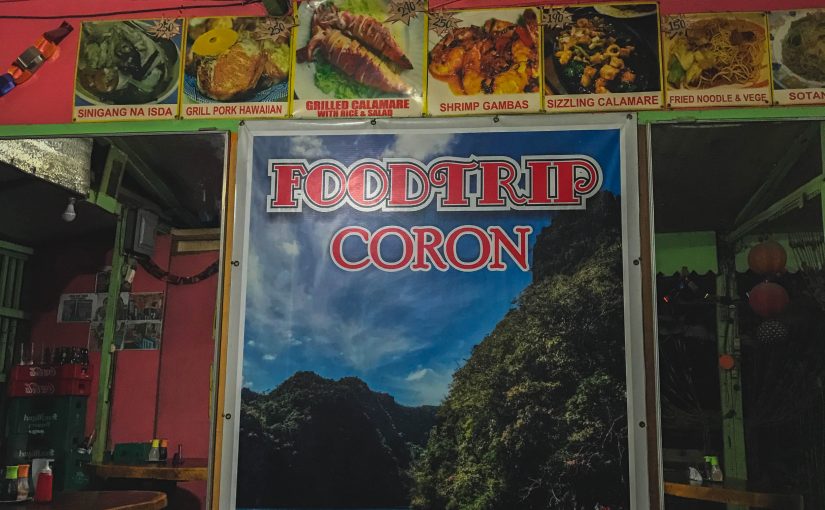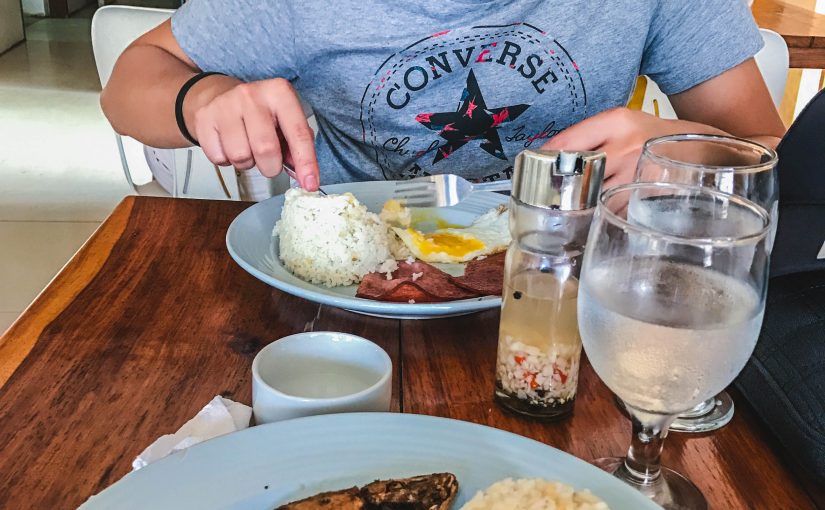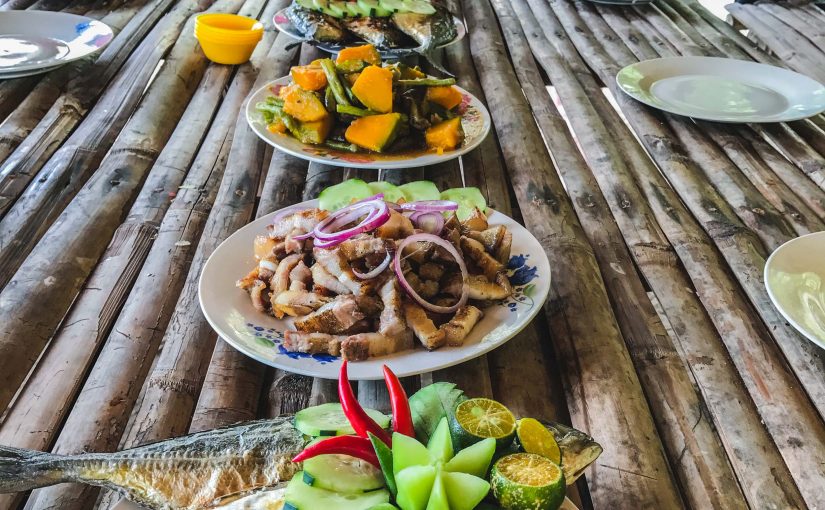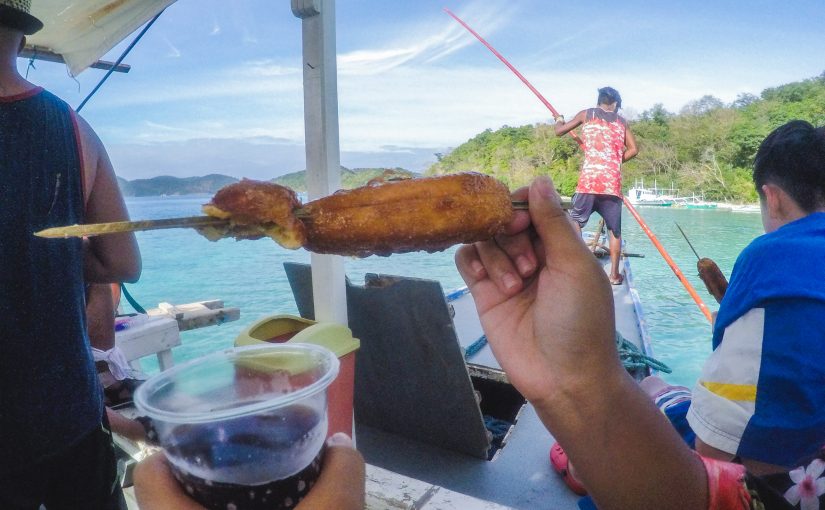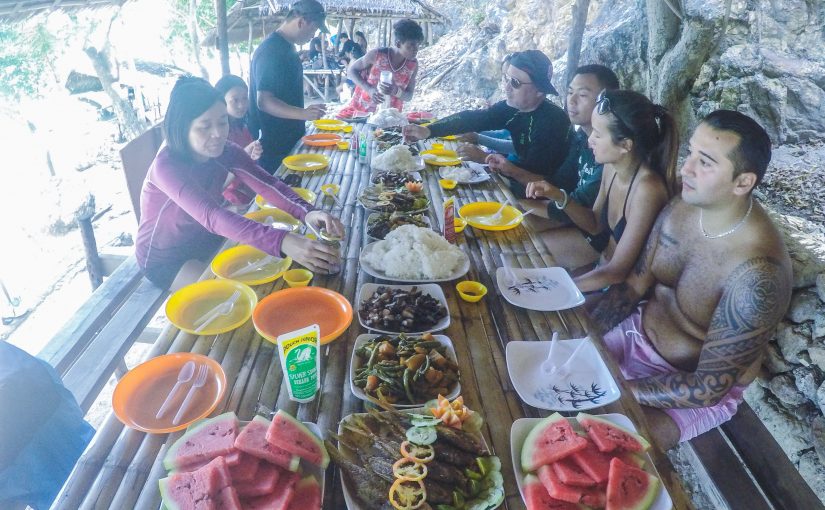 The listed above are the once we've tried. Meals are ranging from Php70 and up
Coron is a bit bigger compared to El Nido. You can either stay within the town proper or outside of it. It depends on your preference there's a lot of backpackers place you can choose from as well mid hotels to luxurious boutique Hotel.

We stayed at Marley's Guesthouse for Php500 per night good for 2 pax fan room.
*Update they have increased it to Php600*


So you have some knowledge about Coron now. You have several options on how to get there. Read More: How to get to Coron

You can take a Ferry from El Nido. But wait! book your flight to Manila first or wherever you came from! There are three airlines operating going to Coron (Philippine Air lines, Cebu Pacific and SkyJet)
Day 1 (Arrival and The Funny Lion 'Dip and Dine')
1. From Coron Airport to Coron Town Proper Php 150 per way standard.
2. Check-In to Marley's GuestHouse 4 nights stay (Php1000 per pax)
3. Our Funny Lion Experience (Infinity pool + Jacuzzi Roof deck + Good food)  
Read More The Funnly Lion Dip and Dine 

Expenses for Day1: (Per Pax)
Airport to El Nido – Php150
Tricycle to Funny Lion – Php 25
Dip and Dine Package – Php 500
Walk back to Marley's
Dinner at R Bistro – Php 130

Total: Php 1805


Day 2 (Ultimate Tour via JY Travel and Tours)
1. Breakfast – Php 40 (Bread and Coffee)
2. Ultimate Tour (7 destination) Php 1500 (discounted) got ours for Php 1300 cause we plead. 🙂 *pssshh it's a secret*
Twin Lagoon
Sunset beach
Cyc beach and Las islas coral
Kayangan Lake
Ship wreck
Siete pecados
3. Dinner 125
4. For the next day Motorcycle Rental Php 550 + Php 150 (Gas) divide by 2 persons

Expenses for Day 2 (Per Pax)
Breakfast – Php 20
Ultimate Tour – Php 1300
Dinner – Php 125
Motor/Gas – Php 350

Total: Php 1795
*Personal Expenses (Optional Not Included)
Day 3 (DIY to Calauit Safari Park with Sidetrips)
1. Brunch (Foodtrip in Coron and bread from a small bakery) – Php126
2. Entrance + Feeding Php 200 for the Park Entrance and Php25 pesos for the feeding in Giraffe (Php450 / 2)
Guide tip *No standard guide fee but we really enjoyed our tour, the volunteer guide taught us many things about giraffe  so we tipped him- Php 250 
3. Boat roundtrip – 400 (good for 8 persons) but we don't have people to divide it so we shouldered it all.
4. Gas – Php141 divide by 2
5. Snacks divide by 2 – Php  26
6. Dinner – Php 140
Optional Coffee kong expenses
160 – Matcha Ice Latte
180 – Coffe + Waffle Combo
55 – Potato Corner Fries

Expenses for Day 3 (each)
Brunch – Php126
Calauit Safari Park – Php225
Boat Roundtrip – Php200
Gas – Php 70
Snacks – Php 13
Dinner – Php 140

Total: Php 774*
*optional expenses not included
Day 4 (Island Escapade via JY Travel and Tours)
1. Breakfast 16 + 55/2
2. Tour C
Malcapuya Island
Bulog Dos Island
Banana Island
Php 1200 – Php100 discount 😀
3. Snorkeling, a small boat pulled us to get where the fishes gather – Php50 *don't miss this!*
4. Snacks 50/2
5. Dinner 170
Day 4 (Expenses each)
Tour – Php 1100 (discounted)
Breakfast – Php35.5
Snacks – Php25
Dinner – Php170
Total:  Php 1330.5
Day 5 (Mt.Tapyas and Departure to Manila)
1. Morning climb to Mt. Tapyas Breakfast – 130/2
2. Snacks at Coffee kong – 349 (Optional) (Spend time until the last trip on van to airport)
3. Lunch at R2r bistro – 150 chicken inasal 100 dangsilog
4. Van to Airport – 150
5. Terminal Fee Php 100
Total Day 5: Php 465 
Total Day 4:  Php 1330.5
Total Day 3: Php 774*
Total Day 2: Php 1795*
Total Day 1: Php 1805

All in all our expense each is Php 6171**
*Personal Expenses not Included
Airfare is about Php1098 each (piso sale)
**Included accommodation, food, tours and fees.